ROA+ Expands Opportunities for Researchers: 2016 Proposals Due March 1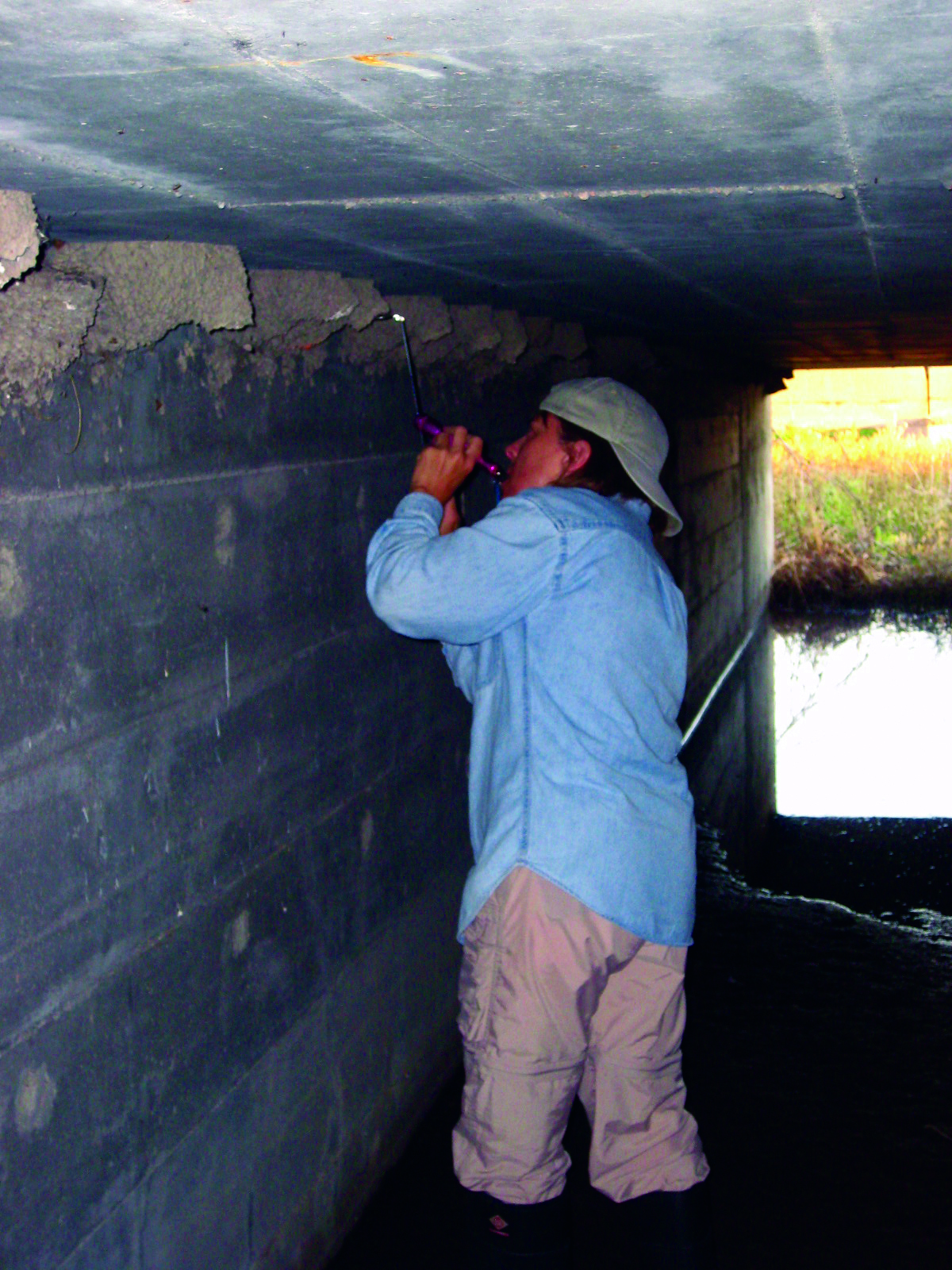 The Oklahoma EPSCoR Research Opportunity Award Plus (ROA+) program allows regional university faculty members from primarily undergraduate institutions in Oklahoma to perform research at one of Oklahoma's comprehensive research campuses during the summer months and to integrate their research into their teaching. The program enhances regional university faculty members' research experiences while also supporting the development of ongoing collaborations with their counterparts at the comprehensive research campuses.
One of the primary goals of the program is for regional university faculty members to experience growth and gain confidence as researchers. Valerie O'Brien, a Tulsa Community College assistant professor of biology and 2014 ROA+ recipient, says that her experience met that objective.
O'Brien's collaborative research project with University of Tulsa Researcher Charles Brown tracked the response of cliff swallow bugs, a nest-based parasite, to climate change.
"When I was hired as a biology professor at a traditionally non-research oriented institution in Oklahoma, I was concerned that avenues which allowed me to continue to make scientific contributions would be severely limited if not eliminated," explained O'Brien. "However, the ROA+ has shown me that it is possible to be both an effective classroom teacher and a scientist," she said.
O'Brien and her ROA+ colleague have continued working together. They are currently pursuing an NSF proposal and are preparing a paper for publication.
ROA+ funding not only facilitates collaborations and supports researchers' growth, it also engages a new generation in the research process. As a requirement of funding, visiting ROA+ researchers incorporate their research experiences into their classroom curriculum when they return to their regional universities.
Students who have participated in classes sponsored by the ROA+ program have had high praise for the experiential learning experience. They say that information previously available only through a textbook or lecture now has more dimension and they better understand how scientific principles apply to them and their course work.
Student Sarah Vrla says that she believes most students experience that moment in class when they question, "Why do I need to know this?" But through the ROA+, "I've been able to see a hands-on application of things I've learned in various science courses," she explained.
Professor O'Brien sees the benefits of the program for students, as well.
"I know that students benefit from being taught by a working scientist," O'Brien said, "and that exposure to original research can help them envision themselves in STEM careers."
ROA+ participants are selected annually on a competitive basis, with research proposals in the area of climate variability receiving preferred consideration. Last year, researchers from nine different Oklahoma universities partnered together to work on ROA+ funded research and to share those research experiences with their students.
--------------
Pictured above/right: ROA+ researcher Valerie O'Brien marks a colony of cliff swallow bugs with fluorescent tempera paint to study their movements, which have been affected by climate change.
Upcoming Events
Tuesday, October 27, 2020 -

9:00am

-

2:00pm