Research Day at the Capitol Recognizes Oklahoma's Top Undergrad Researchers
Last fall Dr. Glen D. Johnson, chancellor of the Oklahoma State System of Higher Education, invited the state's university presidents to nominate their institutions' top undergraduate student researchers to participate in the twenty-second annual Research Day at the Capitol. This week, those 25 students, representing 19 colleges and universities, gathered in Oklahoma City to showcase the outstanding research being conducted on Oklahoma campuses.
Students presented scientific research posters during a poster session at the Waterford Hotel on March 27. Research posters and oral presentations were competitively judged by an independent panel that selected the top seven researchers in three categories—one overall winner, three regional university winners, and three research-intensive institution winners. Awards were announced during a ceremony at the State Capitol the following day. (See below for a complete list of winners.)
Prior to the awards ceremony, students visited one-on-one with members of the State Legislature to discuss the high-quality research that they are performing. This year's research topics addressed important issues such as disease, water quality, and alternative energy.
For more information on this or other EPSCoR-sponsored programs, visit www.okepscor.org or email Gina Miller, outreach coordinator, at gmiller@okepscor.org.

Award Winners:
Grand Prize Winner: Madison Duckwall
Institution: Southwestern Oklahoma State University
Research Topic: Synthetic Biology
Hometown: Newcastle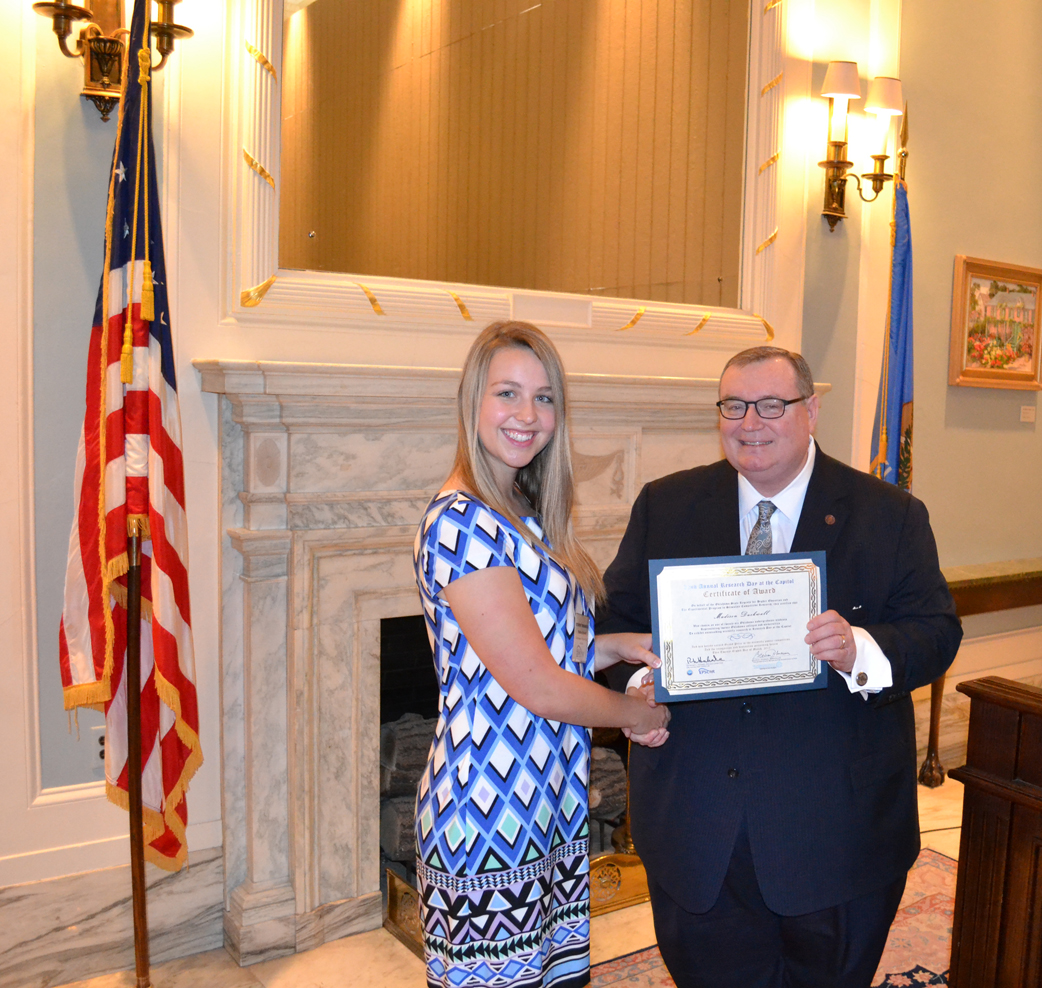 Pictured (L-R) Madison Duckwall, Chancellor Glen D. Johnson
_____________________
First Place, Regional University & Community College Category – Lucille Redmond
Institution: Rogers State University
Research Topic: Obesity
Hometown: Jenks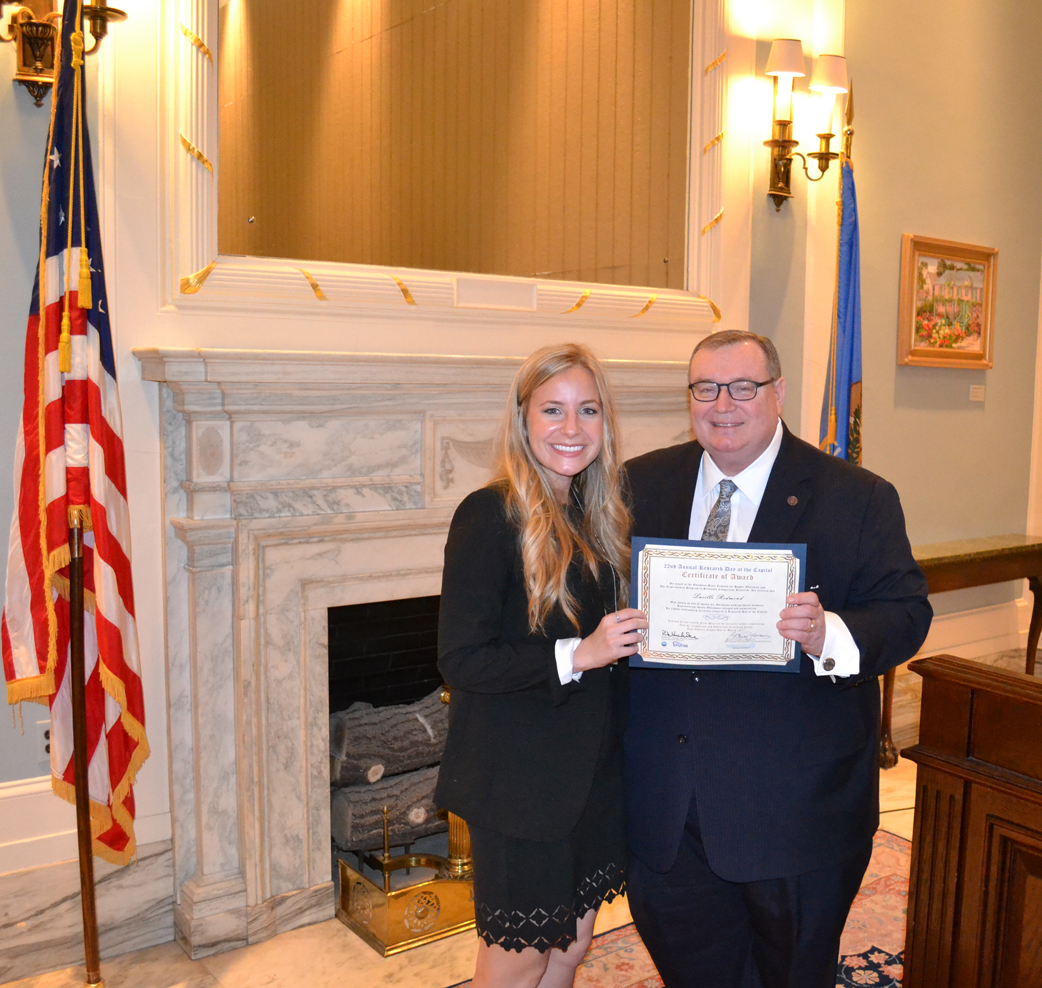 Pictured (L-R) Lucille Redmond, Chancellor Glen D. Johnson
_____________________
First Place, Research-Intensive Institution Category – Ryan Jones
Institution: University of Oklahoma Health Sciences Center
Research Topic: Cancer
Hometown: Edmond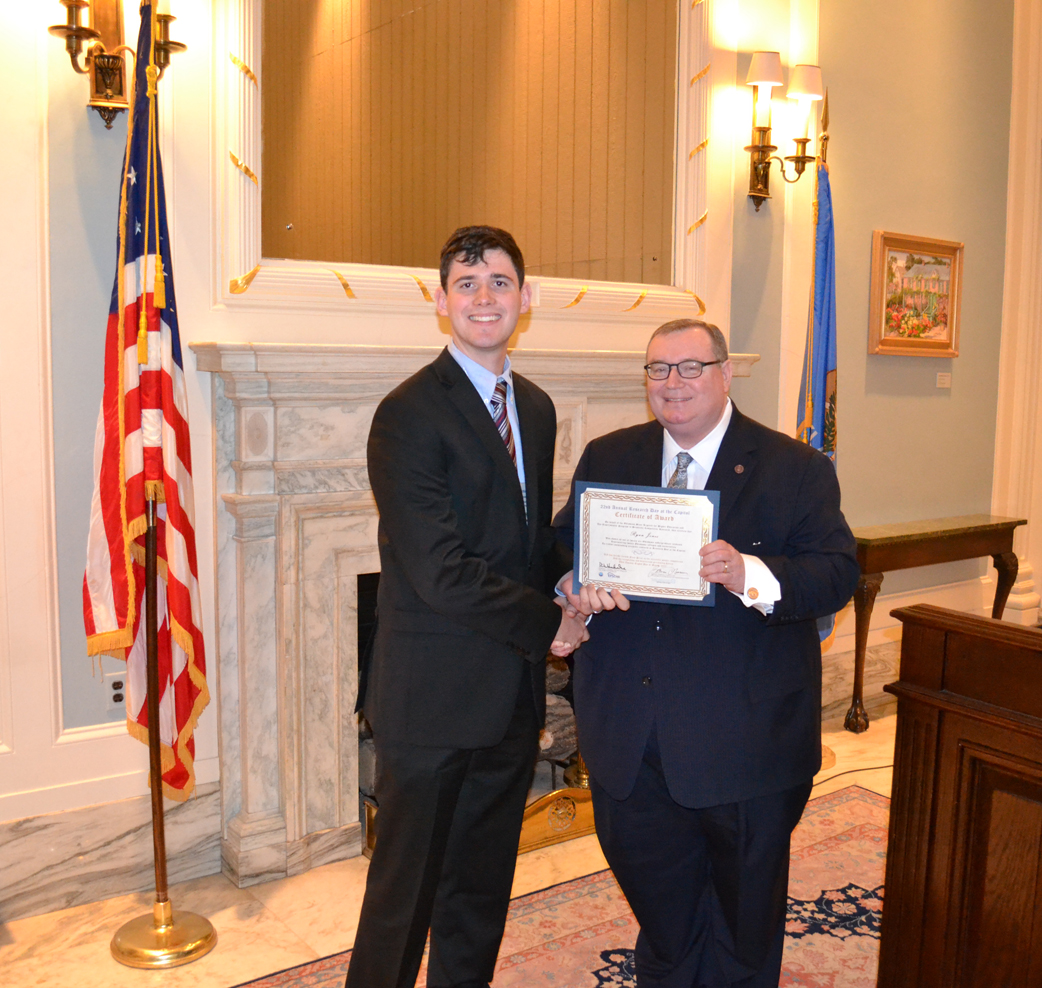 Pictured (L-R) Ryan Jones, Chancellor Glen D. Johnson
_____________________
Second Place, Regional University & Community College Category – Parker LaMascus
Institution: Oklahoma Christian University
Research Topic: Wind Turbine Design
Hometown: Edmond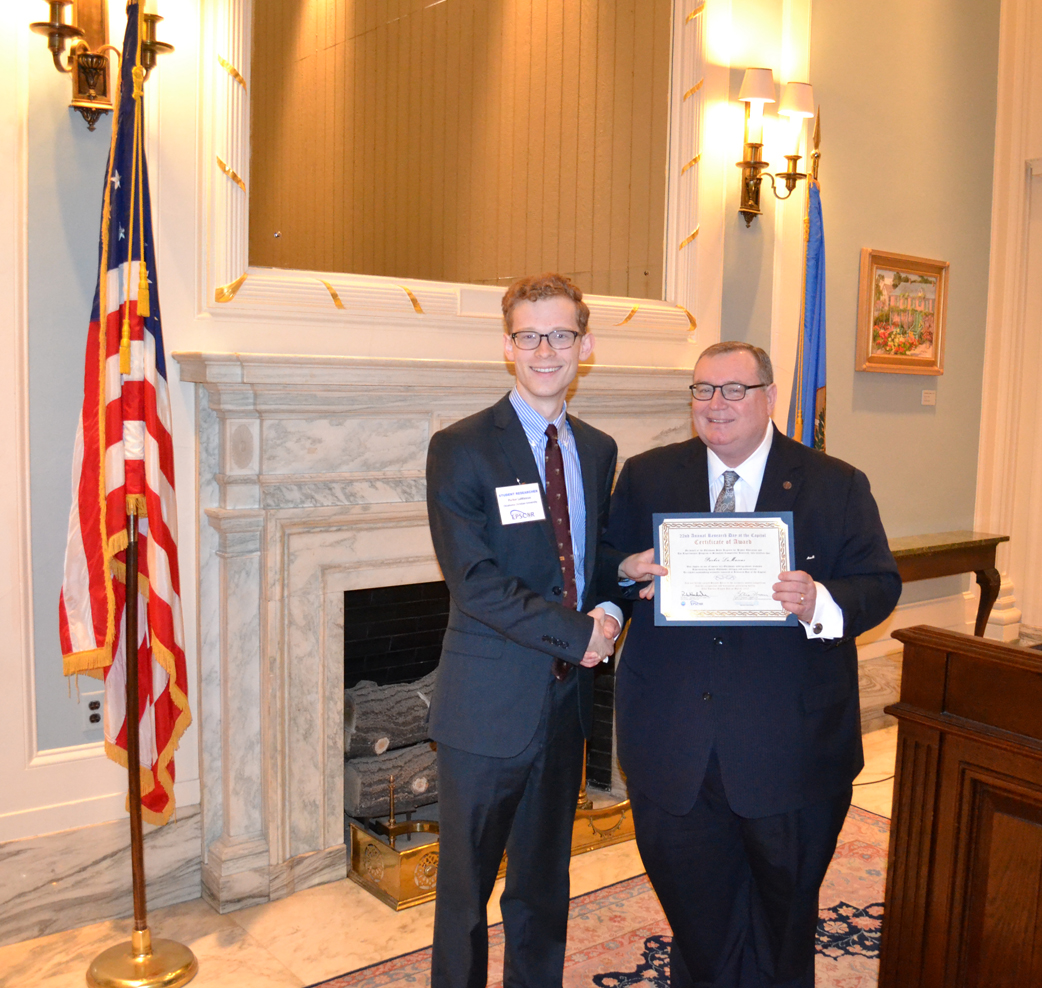 Pictured (L-R) Parker LaMascus, Chancellor Glen D. Johnson
_____________________
Second Place, Research-Intensive Institution Category – Taner Davis
Institution: University of Oklahoma
Research Topic: Weather Interactions
Hometown: Oklahoma City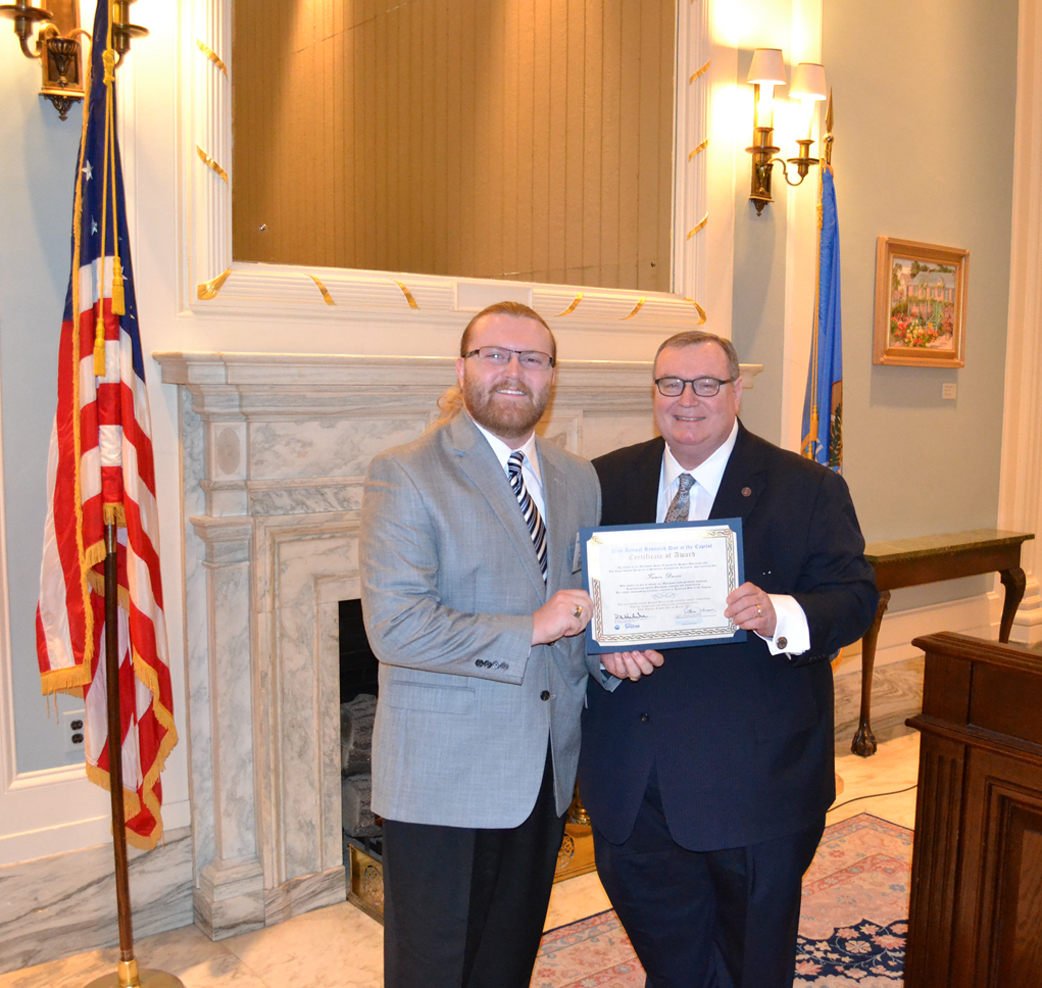 Pictured (L-R) Taner Davis, Chancellor Glen D. Johnson
_____________________
Third Place, Regional University & Community College Category – Austin Doughty
Institution: University of Central Oklahoma
Research Topic: Laser Immunotherapy
Hometown: Oklahoma City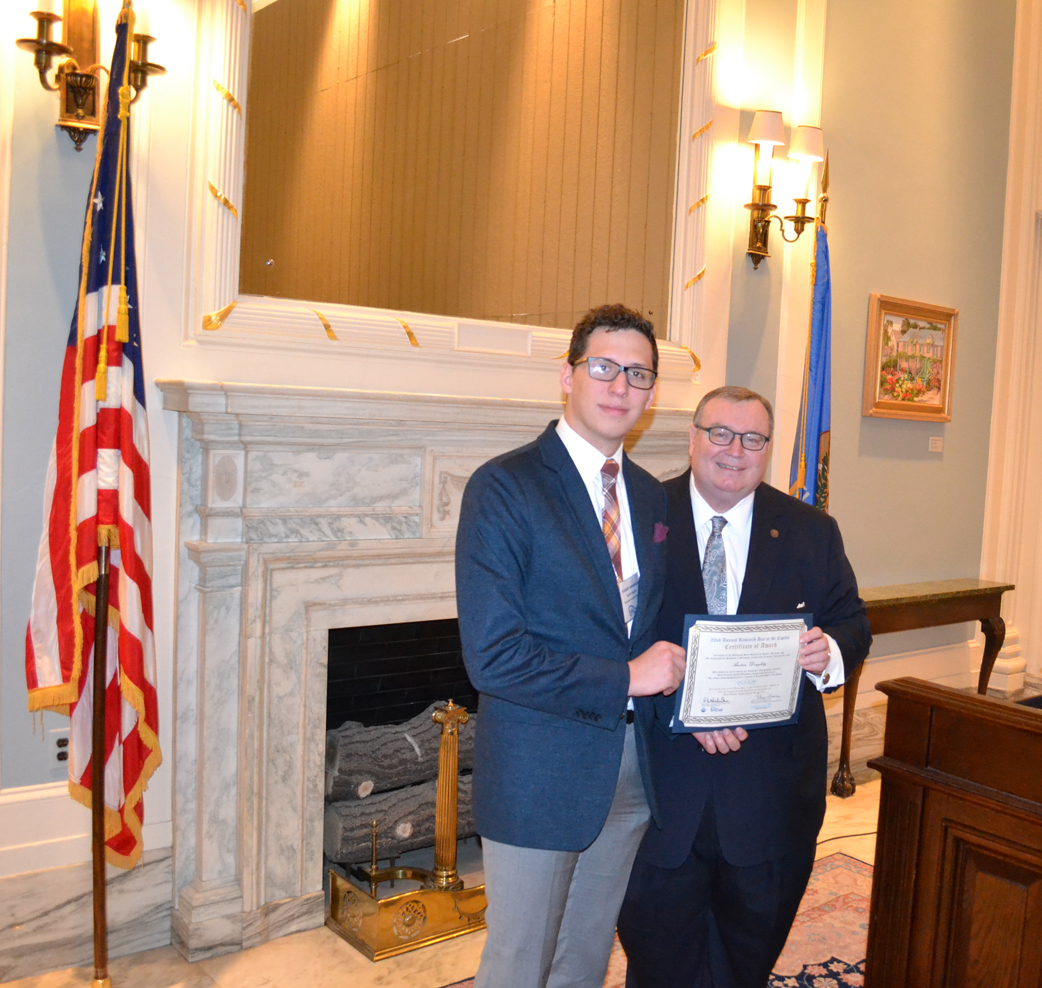 Pictured (L-R) Austin Doughty, Chancellor Glen D. Johnson
_____________________
Third Place, Research-Intensive Institution Category – Nicholas Nelsen
Institution: Oklahoma State University
Research Topic: Heart Blood Flow
Hometown: Stillwater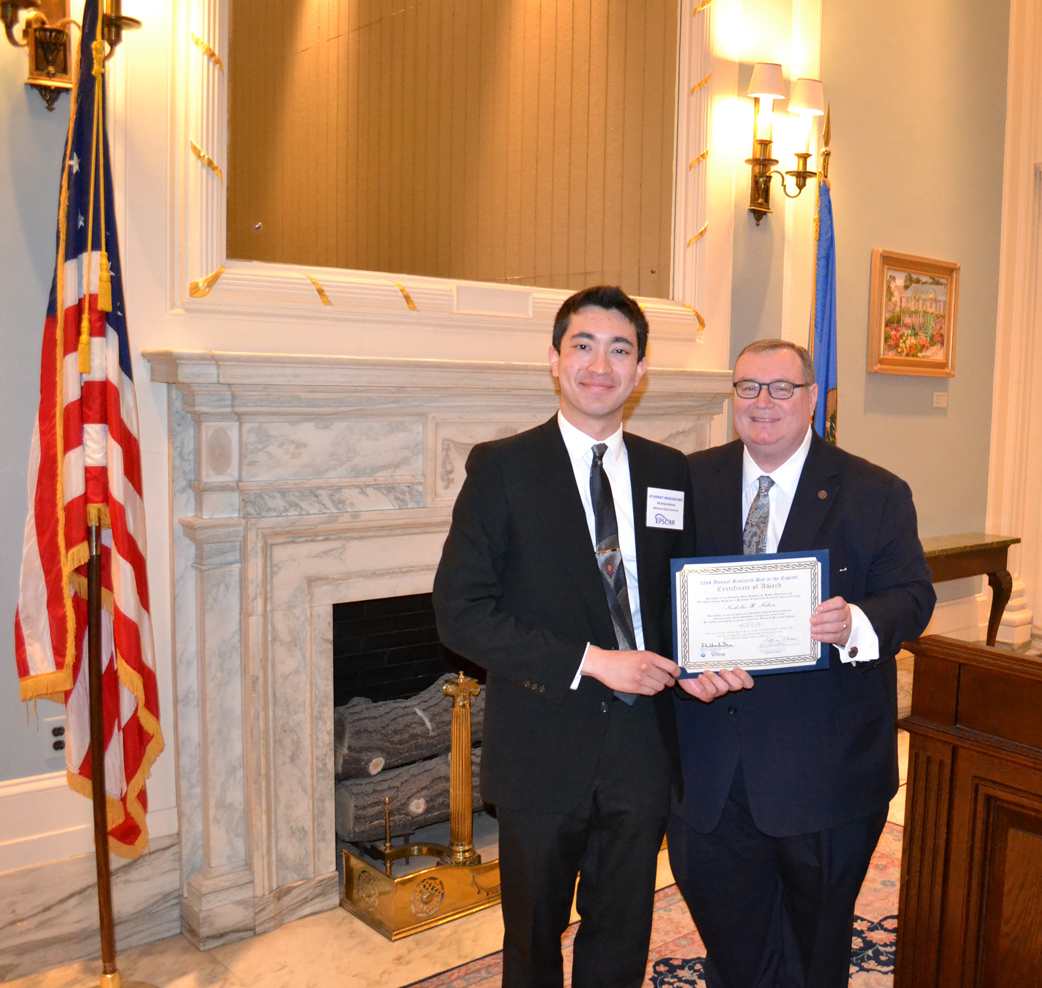 Pictured (L-R) Nicholas Nelsen, Chancellor Glen D. Johnson
Upcoming Events
Tuesday, October 27, 2020 -

9:00am

-

2:00pm