$20 Million NSF Award to Enhance Oklahoma Climate Variability Research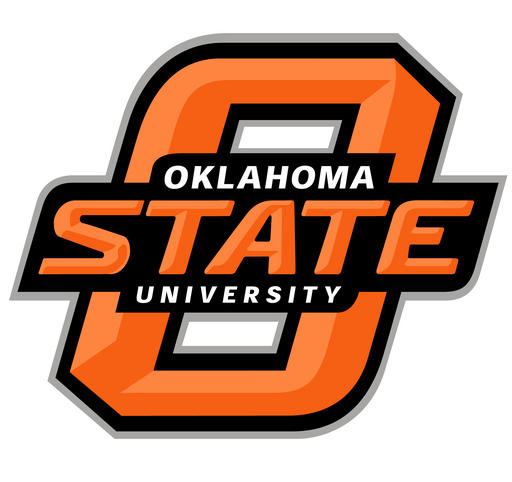 PRESS RELEASE: OKLAHOMA STATE UNIVERSITY, 6-12-13

STILLWATER, Okla. – Scientists with Oklahoma State University's Division of Agricultural Sciences and Natural Resources will be working to advance understanding about how socio-ecological systems can adapt sustainably to climate variability.
The research endeavor is made possible as part of a five-year $20 million National Science Foundation (NSF) Experimental Program to Stimulate Competitive Research (EPSCoR).
"Knowledge gained through the work of DASNR and other scientists associated with the initiative will be used to educate Oklahomans about the expected consequences of regional environmental change and help individuals develop solutions to related issues," said Jonathan Edelson, interim associate director of DASNR's statewide Oklahoma Agricultural Experiment Station (OAES) system.
DASNR collaborators include OSU agricultural economists Tracy Boyer, Jodi Campiche and Dave Shideler; OSU soil scientist Tyson Ochsner; and Sam Fuhlendorf, Duncan Wilson and Chris Zou of the OSU department of natural resource ecology and management.
"Thanks to matching funds from the Oklahoma State Regents for Higher Education, DASNR will be adding two new faculty members and a staff position, all of whom will be involved in the research endeavor," said Dave Engle, OSU Regents professor and director of the Oklahoma Water Resources Center, and a member of the research team.
The matching funds will pay for the salaries and benefits of the three individuals for the first 2 ½ years, with subsequent funding provided by the division's two statewide agencies: OAES and the Oklahoma Cooperative Extension Service.
"One of the important aspects of this research will be adding to Oklahoma Mesonet data," Engle said. "This data will expand and enhance both general climate-variability knowledge and specific decision-making capabilities made available through the Mesonet."
The Oklahoma Mesonet system has long been a national model for providing physical data on the environment. With this new EPSCoR research, better understanding will be gained about how people might better use available Mesonet data to make decisions vital to promoting sustainability and wise use of environmental resources, especially water.
"Oklahoma and the Southern Plains states are particularly vulnerable to climate variability, and its potential negative effects on our water resources," Engle said. "Most people are aware of the importance of water. It is a key resource in so many different ways: agricultural production, recreation and municipal and industrial water use, to name a few."
In addition, the EPSCoR-funded research will help position Oklahoma to compete for future grant monies.
"External funding sources are vital to the advancement of scientific discovery," Edelson said. "It's important OSU and our collaborating partners take advantage of all opportunities to fund research that helps Oklahomans solve concerns of importance to them, their families and communities."
Oklahoma State Regents for Higher Education Chancellor Glen D. Johnson agrees with Edelson, citing the award will strengthen Oklahoma's capacity to perform cutting-edge research that will benefit the state.
"Through EPSCoR, we will be able to broaden participation in the science, technology, engineering and mathematics fields, resulting in a more educated and diverse scientific workforce for our state's economy," Johnson was quoted as saying in a press release.
The NSF award is a multi-institutional collaborative project that includes researchers from OSU, the Samuel Roberts Noble Foundation, the University of Oklahoma and The University of Tulsa.
The award will be managed by James Wicksted, principal investigator, OSU professor and director of multidisciplinary research, and Oklahoma EPSCoR associate director. Alicia Knoedler, associate vice president for research and director of the Center for Research Program Development and Enrichment at OU, will serve as the co-principal investigator.
EPSCoR, originally developed by NSF, is designed to expand research opportunities in states that have traditionally received less funding in federal support for university research. Oklahoma EPSCoR is a partnership among colleges and universities, industry and research institutions. Its mission is to make Oklahoma researchers more successful in competing for research funding. The program is also funded through an award from the State Regents.
###
REPORTER/MEDIA CONTACT & STORY BY:
Donald Stotts
Communications Specialist
Agricultural Communications Services
143 Agriculture North
Oklahoma State University
Stillwater, OK 74078
Phone: 405-744-4079
Fax: 405-744-5739
Email: donald.stotts@okstate.edu
Oklahoma State University, U. S. Department of Agriculture, State and Local governments cooperating; Oklahoma State University in compliance with Title VI and VII of the Civil Rights Act of 1964, Executive Order 11246 as amended, Title IX of the Education Amendments of 1972, Americans with Disabilities Act of 1990, and other federal and state laws and regulations, does not discriminate on the basis of race, color, national origin, gender, age, religion, disability, or status as a veteran in any of its policies, practices, or procedures, and is an equal opportunity employer.
Upcoming Events
Thursday, September 22, 2022 - 8:00am
-
Friday, September 23, 2022 - 5:00pm
Tuesday, September 27, 2022 - 5:30pm
-
Wednesday, September 28, 2022 - 5:00pm
Tuesday, October 4, 2022 -

9:00am

-

2:00pm