Dr. Phillip Alderman
Submitted by gina on Tue, 2013-09-17 11:08
EPSCoR Research Focus:
Observatory Network * Forecasting System * Decision-Support System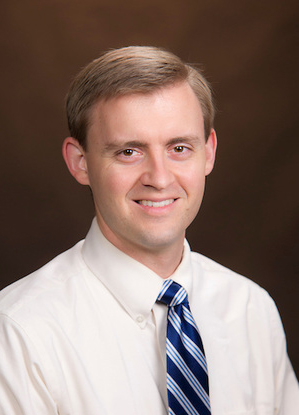 Department of Plant and Soil Sciences
Oklahoma State University
Spacer:
Please leave this field as it is.
Education:
B.A. | Linguistics | University of Florida | 2006
M.S. | Interdisciplinary Ecology (Agronomy) | University of Florida | 2008
Ph.D. | Agronomy | University of Florida | 2013
Research Interests:
Oklahoma NSF EPSCoR Researchers:
Exploring Socio-Ecological Systems' Adaptation to Climate Variability
Dr. Phillip Alderman's research program is focused on characterizing climate impacts on agricultural systems and developing strategies to improve the resilience of these systems.
His past experience with dynamic simulation modeling of perennial forage and row cropping systems will help the Oklahoma EPSCoR research team address issues important to Oklahoma agricultural producers, such as heat and drought. His current research within the EPSCoR project uses simulation modeling to understand and improve the social and ecological resilience of agricultural systems to climate variability.
Dr. Alderman seeks to build a collaborative, interdisciplinary team using modeling research to enhance agricultural systems in Oklahoma, the southern Great Plains and around the world.
Research Assistants Funded by EPSCoR:
Oklahoma NSF EPSCoR faculty researchers mentor over 50 staff, post-doctoral researchers, and graduate students. This diverse group provides vital support to the project. Click here to learn more.
Key Publications:
SP.D. Alderman, K. J. Boote, J. W. Jones, and V. S. Bhatia. 2015. Adapting the CSM-CROPGRO model for pigeonpea using sequential parameter estimation. Field Crops Res. 181:1–15. Link
S. Asseng, F. Ewert, P. Martre, R. P. Rötter, D. B. Lobell, D. Cammarano, B. A. Kimball, M. J. Ottman, G. W. Wall, J. W. White, M. P. Reynolds, P.D. Alderman, P. V. V. Prasad, P. K. Aggarwal, J. Anothai, B. Basso, C. Biernath, A. J. Challinor, G. De Sanctis, J. Doltra, E. Fereres, M. Garcia-Vila, S. Gayler, G. Hoogenboom, L. A. Hunt, R. C. Izaurralde, M. Jabloun, C. D. Jones, K. C. Kersebaum, A.-K. Koehler, C. Müller, S. N. Kumar, C. Nendel, G. O'Leary, J. E. Olesen, T. Palosuo, E. Priesack, E. E. Rezaei, A. C. Ruane, M. A. Semenov, I. Shcherbak, C. Stöckle, P. Stratonovitch, T. Streck, I. Supit, F. Tao, P. Thorburn, K. Waha, E. Wang, D. Wallach, J. Wolf, Z. Zhao, and Y. Zhu. 2014. Rising temperatures reduce global wheat production. Nature Clim. Change. Link
P.D. Alderman, E. Quilligan, S. Asseng, F. Ewert, and M. Reynolds, editors. Proceedings of the Workshop on Modeling Wheat Response to High Temperature; El Batan, Texcoco, Mexico; 19–21 Jun 2013, Mexico, DF, Mexico, June 2013. CIMMYT. Link
Upcoming Events
Tuesday, October 27, 2020 -

9:00am

-

2:00pm
Friday, March 5, 2021 -

9:00am

-

2:30pm