Women in Science Conference
Tuesday, February 8, 2011 -

9:00am

-

2:30pm

The Women in Science Conference will be held Tuesday, February 8, 2011, at Science Museum Oklahoma in Oklahoma City. Registration for the ever-popular event is now closed, as maximum occupancy has been reached.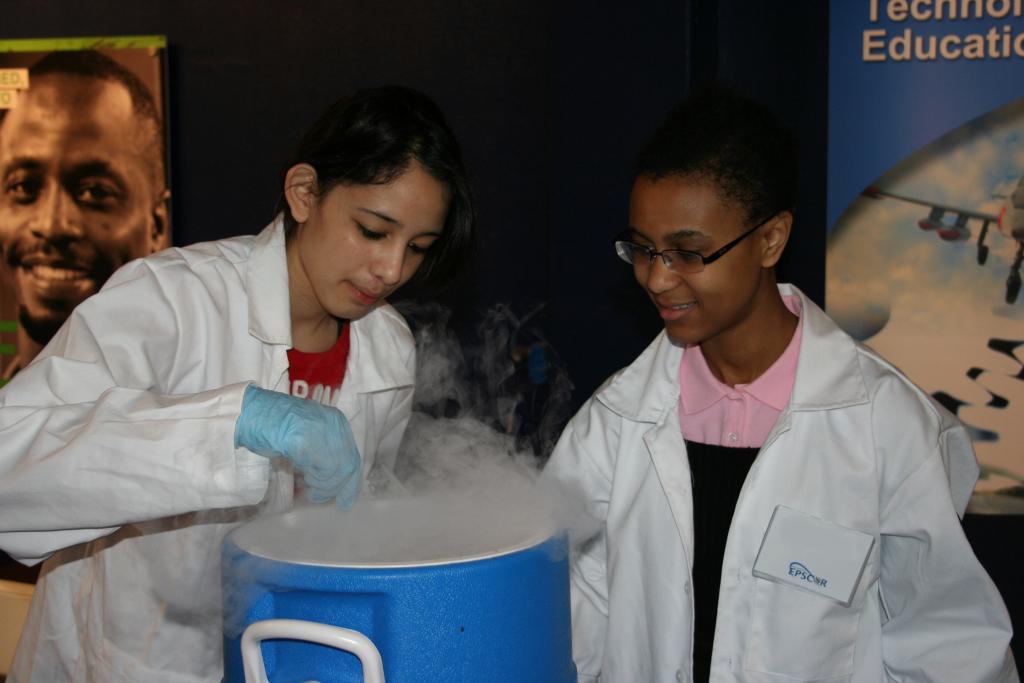 The Women in Science Conference is a free, one-day event that is designed to allow students in grades six through 12 to engage in hands-on science activities; learn first-hand about science and technology career opportunities from Oklahoma's top female scientists and engineers; and receive college preparation information from Oklahoma college, university and outreach representatives.
The goal of the Women in Science conference is to show students that STEM careers are exciting, attainable and rewarding. The conference provides young people with real-world examples of science and engineering career opportunities and allows them to meet successful women scientists, doctors and engineers from our state.
We are pleased to announce that Dr. Katie Siek, assistant professor of Computer Science at the University of Colorado at Boulder and leader of the CU Wellness Innovation and Interaction Lab, will be the keynote speaker for Women in Science 2011. Dr. Siek, a young mother, educator and scientist, will speak to conference attendees about how an event in her life inspired her to change research areas and, in turn, help others. Her subsequent research has aided in providing nurses with new technologies to better care for premature infants and in the development of hand-held devices to benefit the health of people with reading difficulties.
Panelists sharing their experiences with students during the conference include KFOR meteorologist Emily Suttton, Federal Aviation Administration Visual Guidance Team engineer Christine G. Co, Oklahoma Aquarium biologist Michelle Lynn Zarantonello, and many other accomplished Oklahoma scientists and engineers.
Teachers attending the event receive valuable information about summer research opportunities, classroom resource materials and suggestions for supporting and encouraging young women's interest in STEM disciplines.
Women in Science Conferences are sponsored by the Oklahoma Experimental Program to Stimulate Competitive Research (EPSCoR), in collaboration with the Oklahoma State Regents for Higher Education, National Science Foundation, Science Museum Oklahoma and other funding agencies.
For more information, or to sponsor an outreach booth, contact Gina Miller, OK EPSCoR outreach coordinator, at 405.744.7645 or email gmiller@okepscor.org.
Signups closed for this Event
Latest News
Friday, September 29, 2023
Friday, September 29, 2023
Friday, September 29, 2023
Upcoming Events
Saturday, September 30, 2023 -

9:00am

-

4:00pm
Wednesday, October 18, 2023 -

12:00pm

-

1:00pm
Tuesday, October 24, 2023 -

9:00am

-

5:00pm