Who Wants to be an Entrepreneur?
Friday, November 15, 2019 -

8:30am

-

3:00pm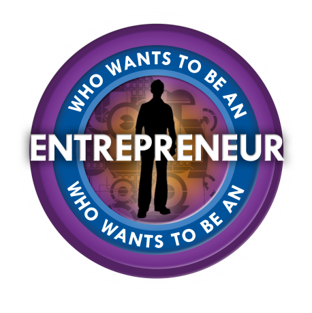 Registration Deadline: Thursday, Nov. 7, 2019
Click Here to Register
There is no cost to participate, but registration is required.
Reed Conference Center
5800 Will Rogers Rd.
Midwest City, OK 73110
ABOUT THE EVENT
Check-in Time: 8:30 am
Event Time: 9:00 am – 3:00 pm
Who Wants to be an Entrepreneur? is a free, one-day workshop open to college-level entrepreneurs, students, and faculty members. The 2019 event will be held Friday, Nov. 15, from 8:30 a.m. to 3:00 p.m. at the Reed Conference Center in Midwest City.
Marketing expert Tommy Karam will provide actionable steps to define and enhance your personal brand no matter if you're a student, a founder or anywhere in between.
Hear from local successful entrepreneurs as they share their personal stories on how they got started, their successes and their failures.
Attendees will have the opportunity to network and dine with community leaders, investors, entrepreneurs, and economic development experts.
Students will also learn the key elements involved in starting a business, including how to write a business plan; what investors are looking for in an entrepreneur; and how to successfully present a plan to investors.
Faculty will have a one-on-one with keynote Tommy Karam, as he shares how you can use your personal brand in the classroom.
The event is sponsored by Oklahoma NSF EPSCoR, Greater Oklahoma City Chamber, and i2E. The workshop is presented by i2E. Registration is free but required.
Latest News
Wednesday, September 16, 2020
Thursday, August 27, 2020
Upcoming Events
Tuesday, October 27, 2020 -

9:00am

-

2:00pm
Friday, March 5, 2021 -

9:00am

-

2:30pm
Tuesday, March 30, 2021 -

8:00am

-

7:30pm