2018 Oklahoma NSF EPSCoR State Conference
Tuesday, April 24, 2018 -

8:20am

-

4:30pm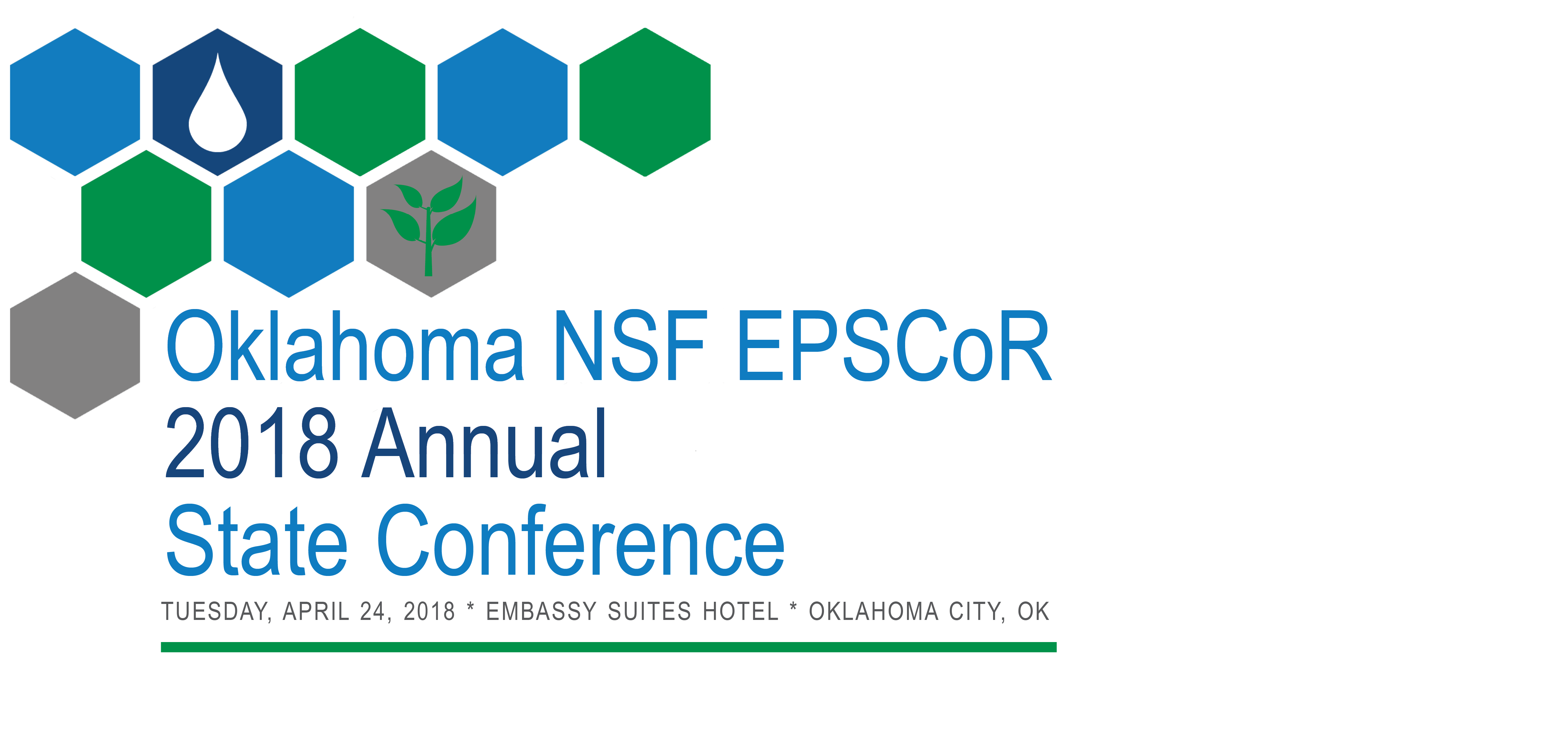 Check-in: 7:30 a.m.
Conference: 8:20 a.m. - 4:30 p.m.
Researchers from across the state will gather to highlight Oklahoma's climate research efforts during the annual Oklahoma NSF EPSCoR State Conference on Tuesday, April 24, 2018. The event will be held at the Embassy Suites Hotel (1815 S. Meridian Ave.) in Oklahoma City. EPSCoR scientists and special guest speakers will address topics including observing and modeling social and ecological systems in a changing climate, and decision-support tools produced through the project. Access the complete agenda here.
The OK NSF EPSCoR Research Infrastructure Improvement Award No. OIA-1301789 (2013-2018), "Adapting Socio-Ecological Systems to Increased Climate Variability," is a multi-institutional collaborative project that includes researchers from Noble Research Institute, Oklahoma State University, University of Oklahoma, and University of Tulsa. Researchers from these institutions are working together to advance the understanding of how socio-ecological systems can adapt sustainably to increased climate variability caused by a changing climate.
---------
Registration Deadlines
Registration w/Poster Submission: Monday, April 2 (8 a.m.)
General Registration: Monday, April 2 (8 a.m.)
<Online Registration is Closed>
Latest News
Thursday, November 15, 2018
Tuesday, October 30, 2018
Upcoming Events
Friday, March 8, 2019 -

8:00am

-

3:00pm
Tuesday, March 26, 2019 -

8:30am

-

12:00pm
Saturday, September 28, 2019 -

9:00am

-

4:00pm