2018 OKlahoma NSF EPSCoR State Conference
Tuesday, April 24, 2018 -

8:00am

-

4:30pm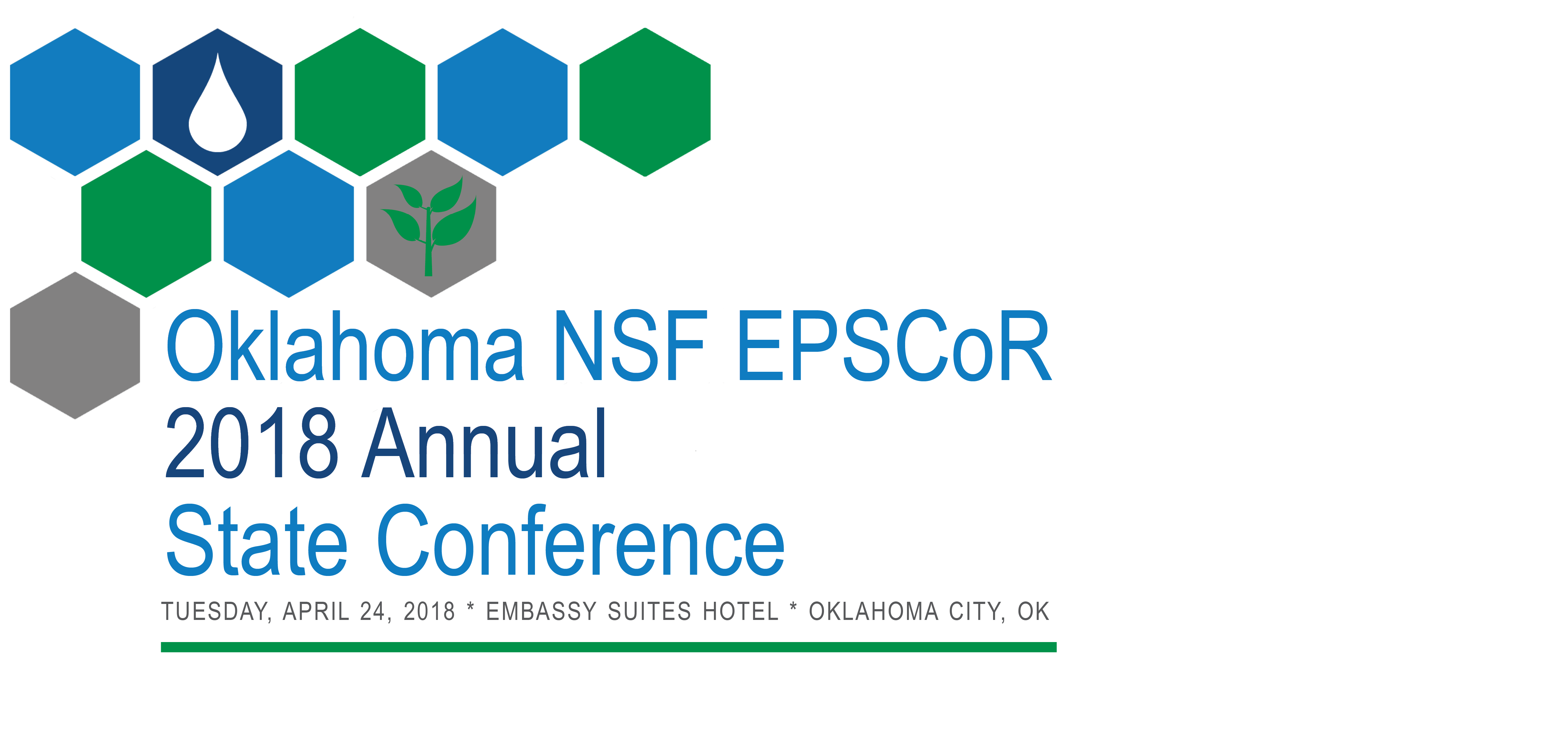 Check-in: 8:00 a.m.
Conference: 8:30 a.m. - 4:30 p.m.
Researchers from across the state will gather to highlight Oklahoma's climate research efforts during the annual Oklahoma NSF EPSCoR State Conference on Tuesday, April 24, 2018. The event will be held at the Embassy Suites Hotel (1815 S. Meridian Ave.) in Oklahoma City. EPSCoR scientists and special guest speakers will address topics including observing and modeling social and ecological systems in a changing climate, and decision-support tools produced through the project.
An agenda will be available soon.
The OK NSF EPSCoR Research Infrastructure Improvement Award No. OIA-1301789 (2013-2018), "Adapting Socio-Ecological Systems to Increased Climate Variability," is a multi-institutional collaborative project that includes researchers from Noble Research Institute, Oklahoma State University, University of Oklahoma, and University of Tulsa. Researchers from these institutions are working together to advance the understanding of how socio-ecological systems can adapt sustainably to increased climate variability caused by a changing climate. Learn more about the research project.
-------

Designated Conference Hotel
Embassy Suites Hotel
1815 S. Meridian Ave.
Oklahoma City, OK 73108
Make a hotel reservation online (Group Code "EPS"; see instructions below)
Reservation Deadline: April 6 or when block is full
Check in: April 23, 2018; Check out: April 24, 2018
Room Rate: *$98/night
Enter Group Code "EPS"
(*This is a State Government rate; the hotel will require a State ID from each guest at check-in to obtain the rate.)
Visit www.oklahomacity.embassysuites.com to make a room reservation online or call 1.405.682.6000 to reserve a room by phone. Provide Group Code EPS for online reservations. Ask for the discounted "OK EPSCoR" rate when making your reservation by phone.
---------
Registration Deadlines
Registration w/Poster Submission: March 20, 5 p.m.
General Registration: April 1, 5 p.m.
Special information for poster presenters:
Your poster title and abstract must be uploaded at the time of registration.
Latest News
Tuesday, January 16, 2018
Wednesday, January 03, 2018
Monday, December 04, 2017
Upcoming Events
Tuesday, March 27, 2018 -

8:30am

-

12:00pm
Wednesday, April 4, 2018 - 8:00am
-
Saturday, April 7, 2018 - 5:00pm
Tuesday, April 24, 2018 -

8:00am

-

4:30pm