2018 NCUR Conference
Wednesday, April 4, 2018 - 8:00am
-
Saturday, April 7, 2018 - 5:00pm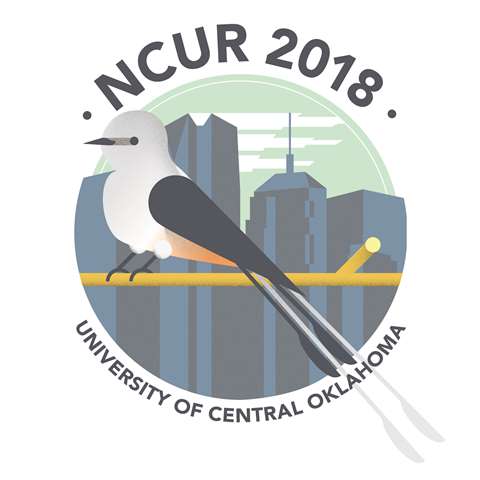 The 2018 National Conferences on Undergraduate Research (NCUR) will be held April 4-7, 2018, on the University of Central Oklahoma Campus in Edmond. Established in 1987, NCUR is dedicated to promoting undergraduate research, scholarship, and creative activity in all fields of study by sponsoring an annual conference for students. Unlike meetings of academic professional organizations, this gathering of young scholars welcomes presenters from all institutions of higher learning and from all corners of the academic curriculum. Through this annual conference, NCUR creates a unique environment for the celebration and promotion of undergraduate student achievement, provides models of exemplary research and scholarship, and helps to improve the state of undergraduate education.
DID YOU KNOW?
Over 5,000 students are expected to come from all across the United States.

Seventy percent of students surveyed prefer NCUR to other professional conferences.

Abstract submissions are open through December 5, 2017.
WILL YOU SHARE?
Let your students know they have what it takes to present at NCUR.

Let colleagues know that you can submit an abstract for the Faculty and Administrative Sessions.

Let others know about all the activities taking place at NCUR, including the pre-conference workshops, oral and poster presentations, visual and performing arts, graduate school and professional preparation fair, and special interest sessions.
WHY SHOULD STUDENTS ATTEND?
To present their research, creative, and scholarly activities.
To network with scholars from all disciplines.
To connect and engage with students from across the country.
To participate in diverse and inclusive activities.
To prepare for graduate and professional school.
To learn from special guest speakers and community sponsors.
To explore the vibrant and unique culture of Edmond and Oklahoma City.
Oklahoma NSF EPSCoR is pleased to be a sponsor of this important event. To learn more visit the conference website at http://www.cur.org/conferences_and_events/student_events/ncur_2018/.
Registration opens in January 2018.
Latest News
Thursday, November 15, 2018
Tuesday, October 30, 2018
Upcoming Events
Friday, March 8, 2019 -

8:00am

-

3:00pm
Tuesday, March 26, 2019 -

8:30am

-

12:00pm
Saturday, September 28, 2019 -

9:00am

-

4:00pm