2020 Women in Science Conference -Canceled
Tuesday, October 27, 2020 -

9:00am

-

2:00pm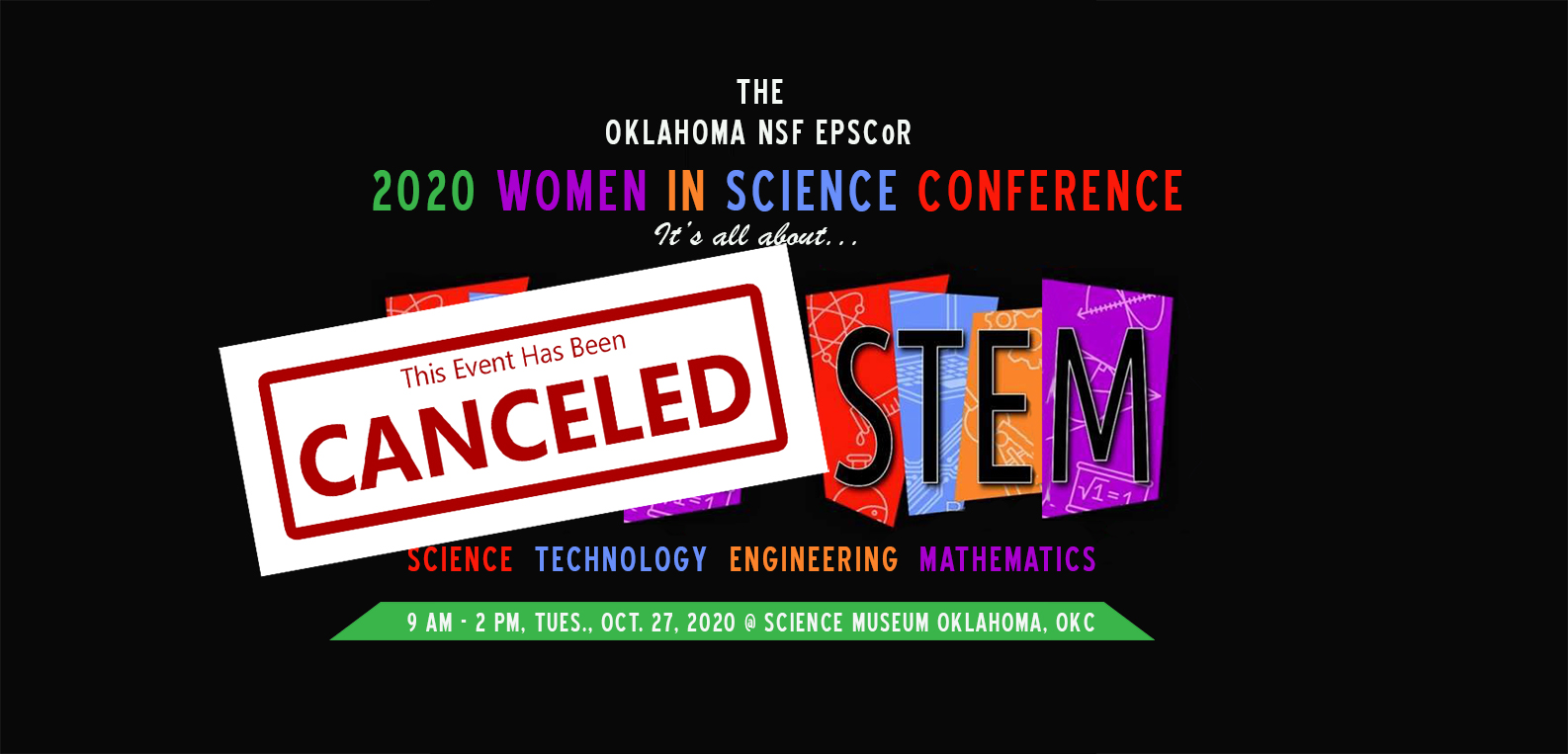 We are sad to announce that the 2020 Women in Science Conference originally scheduled for Oct. 27 at Science Museum Oklahoma in OKC has been canceled due to the ongoing pandemic. We look forward to bringing this one-of-a-kind event back in the future! --OK NSF EPSCoR, 6/24/2020
______________________
ABOUT THE WOMEN IN SCIENCE CONFERENCE
The free, one-day conference will immerse more than 1,600 students and teachers (grades 6-12) in numerous fun and exciting hands-on science activities designed just for this event. Attendees will also have access to the many amazing experiences that Science Museum Oklahoma offers. College and university representatives from Oklahoma institutions will host dozens of interactive hands-on science and recruitment booths, as well. During an interactive panel session, students will learn firsthand about the many science-related professions available. Women in STEM-related fields such as engineering, zoology, and medicine will talk to students about their respective careers. These role models will answer questions like:
What do you really do every day, and what is the best part of your job?
Can an average math student be successful in your field?
What do you know now that you wish you had known when you were 13?
Does it really matter if I take that science class?
Fun and engaging sessions designed especially for this event by Science Museum Oklahoma and the Oklahoma Museum Network will engage students in interactive science and engineering experiences designed to promote critical thinking skills, science exploration, and self-confidence.
During a special session for educators, teachers will learn four hands-on science activities that can be easily scaled to their grade level. Attendees will receive curriculum and science kits to implement the activities in their classrooms.
The 2020 Women in Science Conference is made possible due to support from the National Science Foundation, National Science Foundation's Oklahoma Established Program to Stimulate Competitive Research (OK NSF EPSCoR), Science Museum Oklahoma, Oklahoma Museum Network, Oklahoma State Regents for Higher Education, and Oklahoma IDeA Network of Biomedical Research Excellence (OK-INBRE).
QUESTIONS
Contact Gina Miller, outreach coordinator, at gmiller@okepscor.org or 405.744.9964.
Latest News
Tuesday, November 24, 2020
Wednesday, October 07, 2020
Upcoming Events
Friday, March 5, 2021 -

9:00am

-

2:30pm
Saturday, March 27, 2021 -

9:00am

-

4:00pm
Tuesday, March 30, 2021 -

8:00am

-

7:30pm