Booth Application Form: 2020 Women in Science Conference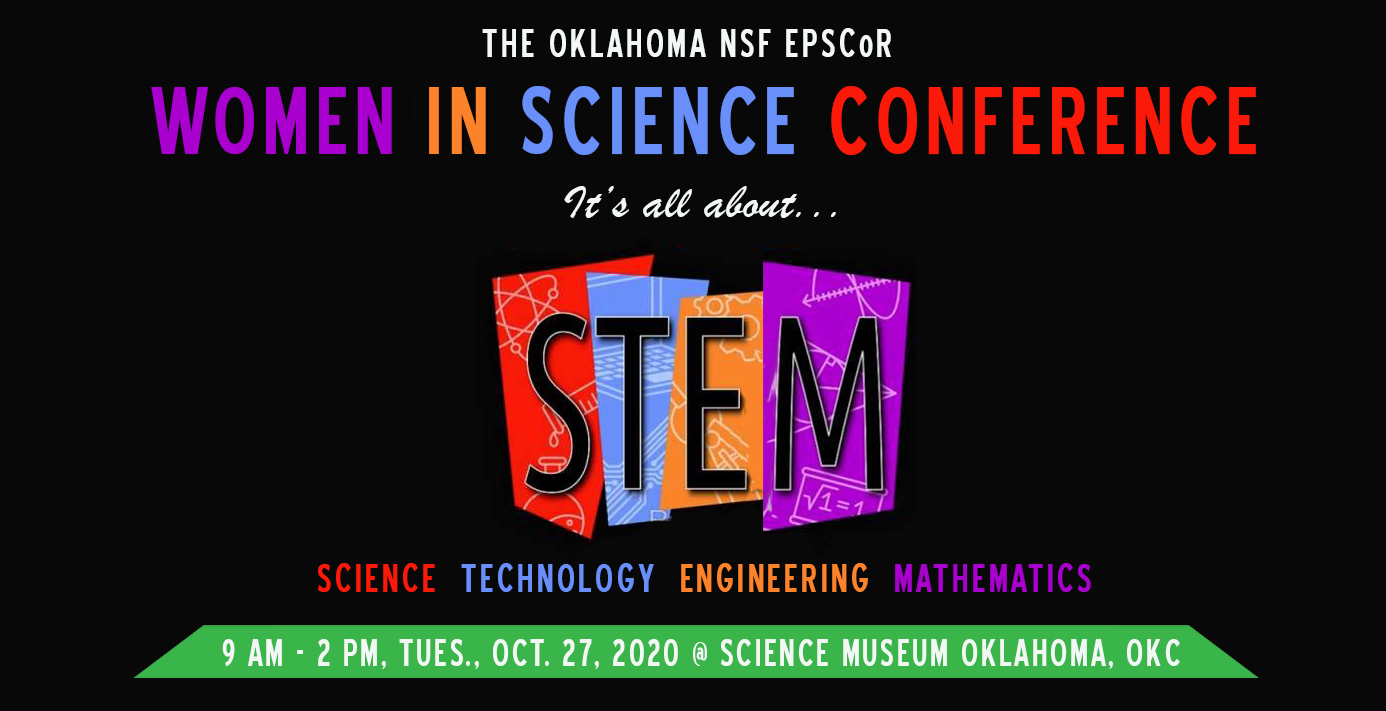 ________________________________________________
BOOTH APPLICATION FORM
HANDS-ON SCIENCE & OUTREACH/RECRUITMENT
________________________________________________
SUBMISSION DEADLINE:
AUGUST 1 OR WHEN MAXIMUM OCCUPANCY HAS BEEN MET!!!

ABOUT THE EVENT:
The 2020 Women in Science Conference will be held at Science Museum Oklahoma in Oklahoma City on Tuesday, October 27, 2020! We anticipate more than 1,500 students and 100 teachers (grades 6-12) from over 70 schools across Oklahoma to be in attendance. Additionally, vendors will have access to hundreds of regular visitors to Science Museum Oklahoma. This is a highly regarded, prestigious event: The conference consistently fills to maximum capacity within hours of registration opening.
All Hands-on Science and Recruitment Fair booth applications must include a hands-on science activity for students to engage in; recruitment and hands-on science booths must be integrated/not separate. More details are outlined below.
BOOTH APPLICATIONS APPROVED BASED ON:
Space availability
Hands-on STEM activity

must be included


> Engaging & safe ~3 min. activity
> Appropriate age range (6th-12th grade)
Career and/or educational information provided orally or via promotional materials at the booth
> Let students know how your activity relates to careers in the "real world"
> University or college degree program info., career info., summer program info., etc.
Applications submitted by institutions/organizations/businesses operating within Oklahoma will receive precedence over those submitted by entities operating outside the state
COST:
There is no cost to host a booth at this event, but registration and an approval process are required. An 8-ft oblong (linen-covered) table and two chairs will be provided. Registration is also free (but required) for your group's individual booth attendants; a registration link for your booth attendants will be provided after your booth has been approved. (A box lunch w/beverage and light breakfast snack is provided free of charge to all registered participants.)
BOOTH LOCATIONS:
All vendor booths will be located on the second-floor mezzanine
MORE INFO. REGARDING BOOTHS & TABLES:
Be advised that hands-on and recruitment booths must be merged into one booth —they cannot be registered separately. HOWEVER, if your hands-on activity is so intensive that you ABSOLUTELY REQUIRE an additional table to adequately present your materials, please make that request on the form; we will honor requests when possible.
EVENT TIME FRAME FOR VENDORS:
Vendor set-up: Day before the event (10/26) 4-6 p.m

OR

morning of the event (10/27) 7-8 a.m.
Schools will arrive at the museum @ 8-9 a.m.
The conference will run from 9 a.m. to 2 p.m. - students will have access to your booth throughout the day, with no break for lunch, so be sure to bring adequate staff
Booths may be taken down at 2 p.m. (no early take-downs are allowed)
QUESTIONS?
Contact Gina Miller at 405.744.9964 or gmiller@okepscor.org or visit the conference webpage.

Upcoming Events
Tuesday, October 27, 2020 -

9:00am

-

2:00pm